At 5,895m, the peak of Kilimanjaro is the highest point on the Africa continent and is the highest free-standing volcano in the world.
You can join us on top of the Roof of Africa, one of the World's Seven Summits.
August 26th – September 5th, 2021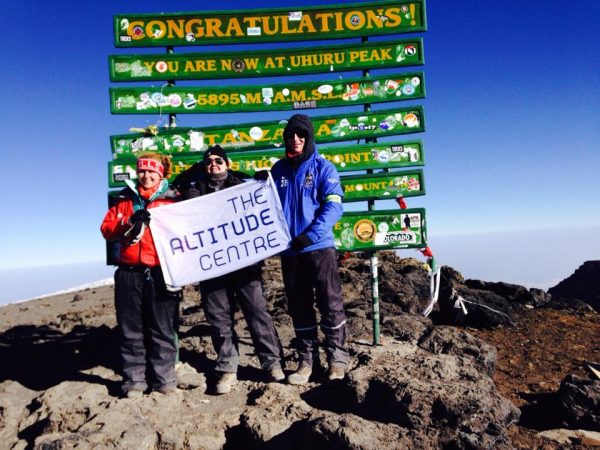 The variety of landscapes encountered each day, the knowledge of the guides and the great company of the porter crew all make for an experience that is truly unforgettable.
There are many different routes used to reach the summit and we have chosen one that provides the group with the greatest chance of successfully summiting this wonderful lump of rock.
The route chosen is The Machame Route.  This is a hiking route and not a technical climbing route – hiking is easy and on defined trails​.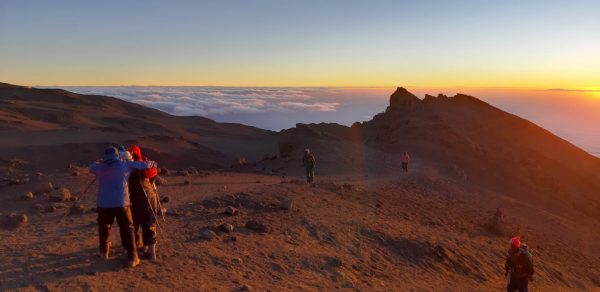 Incredible. I would recommend the trip to anyone currently considering it.
The beautiful and challenging Machame route approaches the mountain from the south-west and ascends through lush, fertile rainforest, before climbing up onto the moorlands of the Shira Plateau – one of the three calderas that make up the mountain. From there we pass the great lava tower and circumnavigate part of the southern aspect of Kibo crater, before ascending to the crater rim and then on to the summit.
Cost includes:
– Local guides and a highly experience and qualified mountain leader
– 1-night in Moshi town – before and after the hike (including breakfasts and dinners)
– Park fees
– Porters and chefs
– Ground transportation in Africa
– 7-days/6-nights on Kilimanjaro
– 6-weeks Unlimited Membership at the The Altitude Centre (RRP £450)
– 10% off any UK-based City Mountaineering trip prior to departure
Not included:
– Flights (currently £450 rtn from London)
– Visa
– Personal hiking equipment
– Tips for the local crew
– Personal travel insurance
To book on, just pay your £350 deposit now.
TRIP COST: £2450