We're back. Again.
It is with great pleasure that we will be re-opening the doors to our London HQ as of Monday 12th April. This is of course subject to Government guidelines, but we are glass half full on this!
We can't thank you enough for your patience, loyalty, and support during the closure of our chamber doors, and we can't wait to see you back in the chamber again.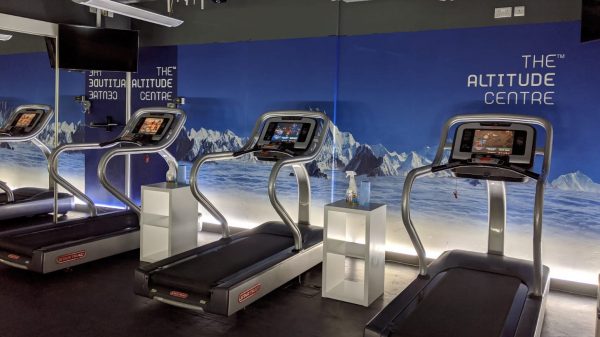 Booking:
Bookings must be made at least 1 hour in advance.
Online COVID-19 Symptom checker Questionnaire must be completed prior to your visit.
Visiting The Altitude Centre:
To enter the building, you must come armed with a face covering as per Government guidelines. Please ensure you do not remove your face covering until your temperature check has been completed.
Temperature checks will take place prior to training in the chamber, or using the changing facilities. Once cleared, you may use the facilities without your face covering if you so choose. Unfortunately you may not be permitted entry to train if your temperature is above normal values.
All of our staff, and all of the staff in the building are also temperature checked upon arrival, and will be sent home if recorded temperature is above normal values.
We have further increased our air purification system as an additional measure. The air in the chamber is 9x filtered to medical standards.
As per Government guidance, we recommend that all clients arrive ready to train, and shower at home, although changing and shower facilities are available with a reduced capacity.
Increased WHO standard cleaning will take place regularly, and we ask that all clients continue to wipe down their equipment after use with the cleaning equipment provided.
Social distancing measures and hand sanitising stations are in place throughout the facility. Please ensure you follow these guidelines, and clean your hands using the stations provided.
Let's get you started!
Ready to get back to training in the chamber? We thought so.
#AimHighTrainHigh