The Altitude Centre are delighted to announce a new partnership which sees us become an official partner of The World's Highest Obstacle Course Race (WHOCR). The partnership puts The Altitude Centre as the official training provider of WHOCR, leading education and training provision to optimise competitors' performance at high altitude ahead of the WHOCR.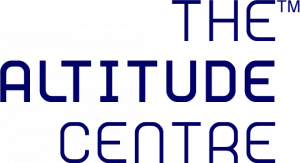 WHOCR, in September 2021, will see 60 athletes trek to the summit of Mt Kilimanjaro, across a 6 day trek, before dropping down into the crater to set a Guinness World Record for the highest OCR ever undertaken. After conquering the World's Highest OCR, participants can then enter a 2- day speed descent from Barafu Camp to Millennium Gate. Participants will need not only to be prepared for the tough trek to the summit, but fully acclimatised to perform optimally and complete the OCR, whether simply looking to get their name in the record books, or compete for position in the Altitude OCR World Championship. Uniquely for such an event, The World's Highest OCR will go beyond the event, and look to implement the World's Highest Standards, by developing new safety standards for trekking and competing at altitude in partnership with The Altitude Centre.
The Altitude Centre are the UK's leading provider of simulated altitude training equipment, having worked with Olympic champions, grand tour winning professional cyclists and Premier League football clubs amongst others. We are passionate about new technology and an innovator in the world of simulated altitude training for both acclimatisation and performance and are looking forward to bringing our unrivalled experience in altitude preparation to the partnership with WHOCR. As exclusive altitude training provider, The Altitude Centre will be providing our unique experience in preparation for high altitude treks and sporting events, to ensure the safety and enjoyment of participants and competitors.
On 16th March, we will be hosting a Team Huddle with WHOCR to bring you more information about the event and the partnership. To register just fill out the form below!