We all know it. Strength training is really important for endurance athletes. But do we do it? Probably not as much as we ought to. It can be hard to know where to start, understanding good technique, how to actually program a session, and where to fit it into your schedule.
Luckily for you our resident runner and Lead Performance Specialist, James, has a few spaces available for you to kick start your strength training with his personal training programs.
James will take you through an assessment of your current strengths and weaknesses, teach you the fundamental movement patterns for your sport, and set you on the path to build strength for resilient high performance.
The best part; the first four Personal Training sessions with James are just £100. Spaces are available on a first come first serve basis, and limited spaces are available with James.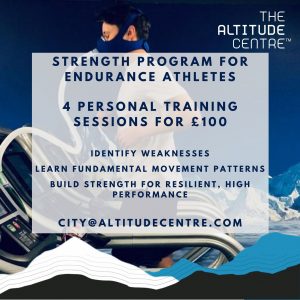 Fill out the form below to register and secure your spot on the program.