This Saturday we were delighted to be joined by Summit Team members from the World's Highest Obstacle Course Race. The World's Highest Obstacle Course Race brings together the colossal elements of mountain & OCR to create the ultimate bucket list challenge on the 'roof of Africa' this September. While some of the summit team have already begun their hypoxic training journey's, this was an opportunity for a few more of the team to come down to The Altitude Centre to undertake their Mountaineering Consultations and kick start the altitude preparation.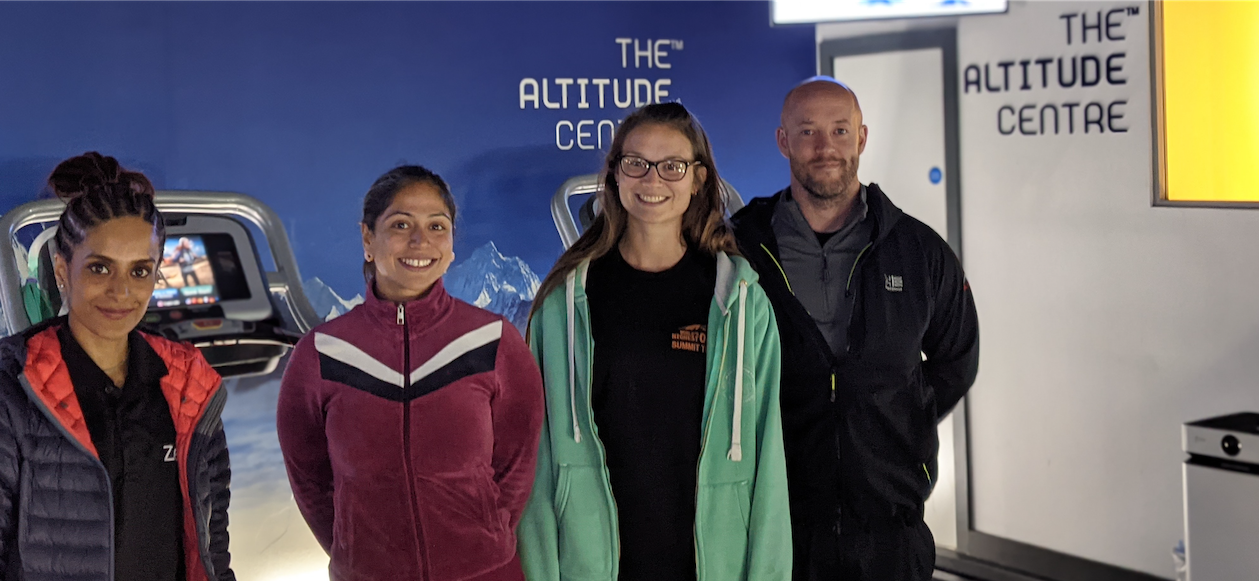 The team undertook their essential health checks prior to altitude exposure, before having their tolerance to ever increasing levels of altitude assessed. It was an invaluable experience for the team, who come to the challenge with very different backgrounds in high altitude mountaineering; from complete novice to seasoned summiteer. The consultations allow each member of the team to understand their own level of tolerance to high altitude, and for our Performance Specialists to put individualised plans in place to get them ready for September.
Taking on your own high altitude challenge? Get in touch with the team today to discuss how our Mountaineering Consultations can play an important part in your preparation.