Ellis Brigham is our recommendation for all your clothing and equipment needs when on the mountain. They stock the top brands and have a wealth of experience to make sure you are kitted out correctly.
"There is no such things as bad weather, only inappropriate clothing" Sir Rannulph Fiennes.

Trek Hire UK have successfully been supplying top quality branded hire equipment to groups and individuals for the past 10 years. Whether you are taking part in a charity trek or just wanting to go on one of the many adventures around the world, they have it covered, from four season down sleeping bags and therm-a-rest mats to head torches and walking poles. All of The Altitude Centre clients can receive a 10% discount when hiring over £50.00 worth of equipment.

Sweatshop, voted 'Best Retailer' by Runner's World Magazine. Their first responsibility is to the runner and they will help you be the best you can be.

Arc'teryx is a high performance outdoor equipment company known for leading innovations in trail running, climbing, ski/snowboard and alpine technologies.
We regularly co-host events and competitions with the Arc'teryx Piccadilly team, designed to educate, inform and inspire people to get outdoors and reach new heights. Visit the European flagship store in Piccadilly Circus, and sign-up to their newsletter via the link below.

NoblePro pride themselves on being innovative and front runners in treadmill design. Implementing inspirational integration and technology in the fitness and running community is their main drive. NoblePro exists to provide treadmills for runners, and people wanting more from their treadmills. Kinni offers an ultimate running workout builder in an easy to navigate app. For both indoor and outdoor running, made for runners who are serious about reaching their goals.
Customers of The Altitude Centre can get an exclusive discount by clicking through the link below.
Inspired by iconic eyewear of yesteryear, VALLON has created a new generation of sunglasses and goggles that bring together elements of classic design with high-performance functionality.VALLON products are trusted by professional athletes taking on the world's toughest challenges. Combining resilience, protection, sustainability, and innovation, they strive to make the most unique, fair-priced, and best looking eyewear for the outdoors. Cleaning up plastic with every pair sold. #theVALLON way.
Members of The Altitude Centre can claim an exclusive discount by clicking through the link below.

Charity Challenge is the World's leading fundraising challenge operator. They organise more international challenges, and have raised funds for more charities than any other company worldwide! So far they have helped thousands of people to raise over £30m for over 1200 different charities*. This year, they will be operating more challenges than ever before, representing more charities, and their goal is to raise a further £5m for worthwhile causes.

Action Challenge is a specialist organiser of challenge events across the globe. With a whole range of itineraries in all seven continents, they offer some of the world's best treks, cycling and horse riding adventures, snow events, multi-sport challenges and sailing.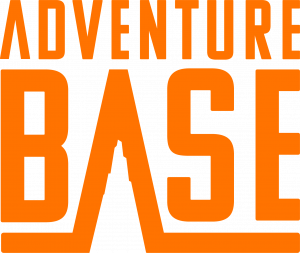 Adventure Base specialise in creating and delivering memorable mountain experiences. We believe in amazing environments and great people. When you combine the two, it creates something truly memorable.
Founded by world renowned adventurer and 14 time Everest summiteer Kenton Cool, they've delivered some great experiences to budding adventurers and mountain lovers. They live by three key principles; Provide daring adventures, that create human experiences, all with effortless organisation.
Like us, they believe life is better when you've been in the mountains. So whether you're interested in climbing Mont Blanc, trekking Everest Base Camp or Skiing the Haute Route there's nothing they enjoy more than helping you get there.

High-altitude adventures led from the front by ground-breaking mountaineers.
At Elite Exped, mountains are more than just our profession. Climbing is our passion, adventure is our lifeblood, and the Himalayas are our home. Run by three record breaking mountaineers – Nirmal 'Nimsdai' Purja, MBE, Mingma David Sherpa and Mingma Tenzi Sherpa – we exist to help others learn from our experiences, and to pass on a love for the peaks that inspire us every day.

EverTrek are High Altitude trekking specialists, helping their EverTrekkers take on challenges like Everest Base Camp, Kilimanjaro and Machu Picchu. They take a very personal approach with the trip preparation and the way the company is run, with the team having completed the trips themselves and curating information and advice around all aspects of the trip.
Their preparation extends beyond what happens on the mountain, with the entire EverTrek team undertaking educational courses with The Altitude Centre on the effects on altitude on the body, as well as how you can best be prepared, to ensure no stone is left unturned.

City Mountaineering offer hassle-free, all inclusive guided hiking trips from London to the mountains all around the UK, as well as Kilimanjaro with The Altitude Centre.
All of the trips include travel and accommodation and are led by experienced and qualified mountaineers who see your safety and enjoyment as their number one priorities.
All you need to do is to turn up at the pre-arranged London meeting point. You can leave the rest to them!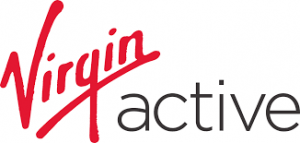 Leave Cannon Street station and enter a vast underground world. There are cult classes waiting to welcome you. Altitude rooms, so you can train at 3km above sea level. And an epic spa to explore, complete with salt rooms. You can use the pool at nearby Mansion House, too.

The team of highly trained consultants, practitioners and trainers co-ordinate to produce bespoke health and fitness programmes.  Operating an elevated level of service and discretion their programmes will deliver results.
A semi-private studio, with a state of the art altitude chamber you can book online here.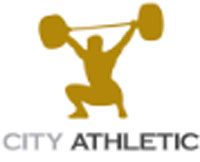 City Athletic is high-end sports conditioning & performance gym. Combining state-of-the-art equipment with a top level team of trainers and coaches to offer the city worker the opportunity to train like a modern day athlete.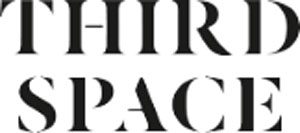 Situated in the heart of London's Soho. The state of the art facilities includes three expansive gymnasia, a 20m ozone-treated swimming pool, a 75m2 climbing wall, a padded martial arts dojo, a competition-sized boxing ring and a hypoxic chamber which simulates conditions at an altitude of over 8000 feet.

The Manchester Institute of Health & Performance have created a world class environment for diagnosis, education and research in health and performance. The facility is designed for people who want to improve their well being and achieve their personal best. MIHP offers a full range of health and performance facilities, including medical diagnostics and the UKs largest commercial Altitude, Temperature and Humidity Chamber achieving ranges between -20 Deg C to +50 Deg C and full humidity control from 20 to 98%rH and altitudes up to 5000m, all on one site.

This inspirational venue can be used for a variety of events, not just football related activities. Providing first class facilities for tennis, kids parties, soccer, badminton, futsall, club training facilities, rugby coaching, Pilates, Social Weekly Bookings, Corporate Events and Camps.

Ian Andrews is an experienced charted and state registered physiotherapist. He has many years experience in treating members of the general public and elite athletes, including the Great Britain Volley Ball squads.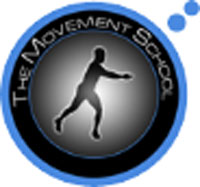 Functional movement is at the heart of what The Running School does. The ability of the body to move efficiently is central to being able to perform at your best and stay injury free. Through their unique coaching methodology The Running School has developed the ability to help individuals of all levels and from all sports.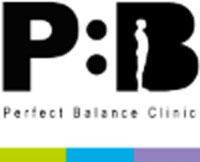 Perfect Balance are a forward thinking rehabilitation clinic. Their therapists provide the following services; Physiotherapy, Osteopathy, Specialist Rehabilitation, Sports Massage, Sports Therapy amongst others.