One of the best parts about the job, is knowing that everything we do is helping our clients to achieve their goals – and it's so important to celebrate that as well. With the best part of the last 18 months being washed with cancellations from marathons to summits and sportives. It only made the successes even sweeter when they did come along!
Here's what our clients have been up to…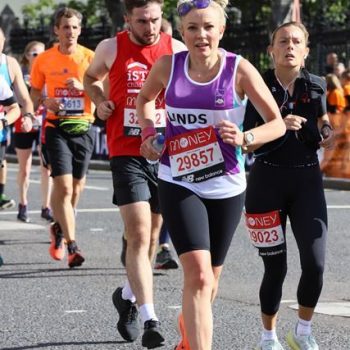 Lindsay McFarlane – London Marathon 
Lindsay came home with a medal, and a new PB! She's put in the hard yards over the latest training block, working closely with our run coach James to manage her training load to avoid re-injury, while improving performance.
Well done Lindsay!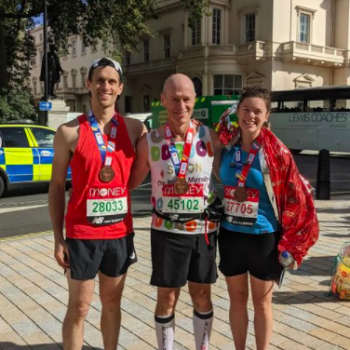 David, Simon & Fiona Gray – London Marathon
You can always rely on the Gray's to put in a great performance!
David was a regular before moving up north, while Fiona has been hitting the chamber hard during this block. She also introduced Simon to our HypoxicHIIT sessions to help keep him moving in the right direction and getting that little extra marathon boost!
Great work guys!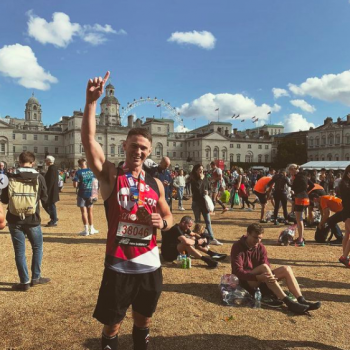 Chris Brace – London Marathon
Chris joined us earlier in the Summer to get fit for the rugby season after moving back to London. Since then he has reaped the rewards in both his training and performance.
With the London marathon on the horizon, it was a no brainer to keep up the training in the chamber until til race day (and beyond)!
Well done on a great run Chris!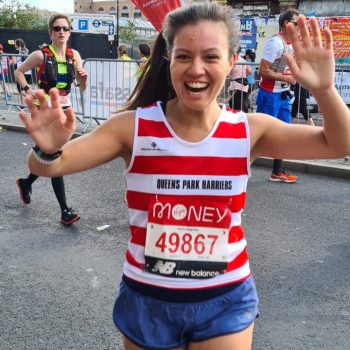 Beth Rudd – London Marathon
Beth tackled the Matterhorn this Summer and then jumped onto our Marathon Booster Programme to see her through until race day.
Here she is reaping the rewards of the hard work put in on the road and in the chamber, while soaking up the atmosphere, and taking it all in!
Congrats Beth, great running!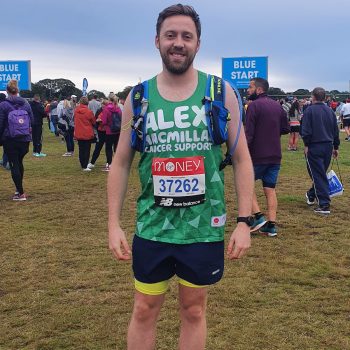 Alex Lee – London Marathon
Another regular in the chamber, you'd see Alex running  marathon miles most mornings, putting in the hard graft to get over the line come race day.
All the while you'd also find him working hard to raise money for charity as well! What a hero!
Well done Alex, a great achievement!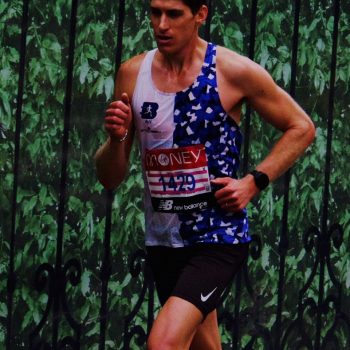 Nick Bester – London Marathon
Nick is a seasoned marathoner and altituder, using our at home generators to try and give him the extra edge during hard training blocks and putting in some seriously heavy mileage.
We'll see him back in the chamber ahead of Valencia later this year as well!
Well done, on 'just another' VLM Nick!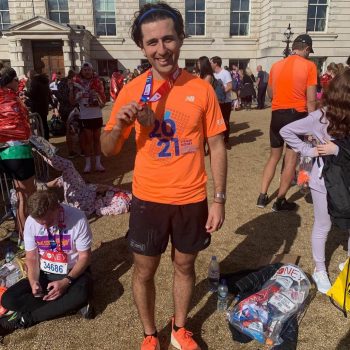 Nick Lewis – London Marathon
Another Nick, another medal!
Nick came to us managing a niggly knee, while wanting to get over the line. Utilising the marathon booster programme to maximise his miles, he came home in great time for his first ever marathon, and we're sure we'll see him running more in future – maybe after a little time off!
Smashed it Nick, well done!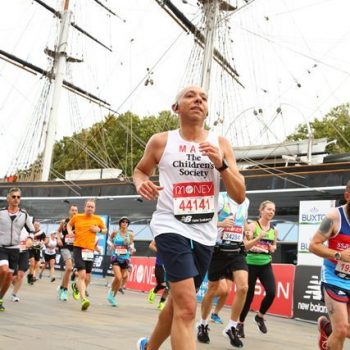 Amir Absoud – London Marathon
Congratulations Amir on a great run. One of the most iconic spots of the London marathon, looking cool, calm, and ready for what's left to come!
Coming in comfortably sub 4hrs after putting in the hard yards in the chamber – it's fair to say it was a great success!
Well done Amir!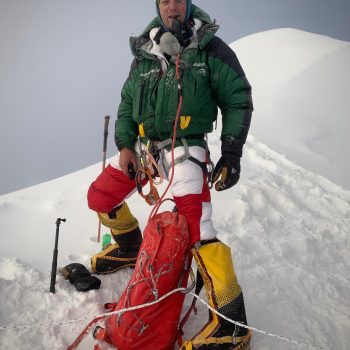 Jonathan Ruane – Manaslu
Jonathan uses our altitude generators ahead of expeditions to acclimatise prior to travel, sleeping in a tent and training during the day.
With a short window for acclimatising on the mountain, the pre-climb preparation left him in great shape to tackle the summit successfully.
Well done Jonathan!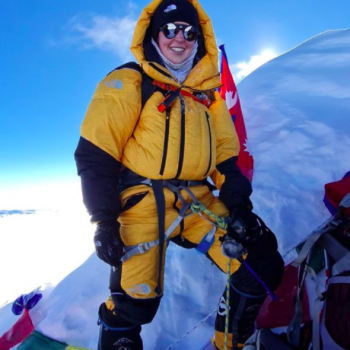 Adriana Brownlee – Manaslu
Another successful 8000m summit for Adri. She had a short window of training in the chamber prior to travelling to Nepal, and put in the hard work to improve fitness as much as possible pre-travel. With improvements across the board, it was a successful block.
As ever with 8000m's there is always a challenge that lies ahead and Adri overcame everything the mountain threw at her to reach the summit!
Well done Adri!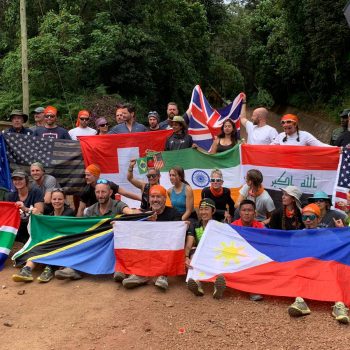 Bob & Cheyenne Doig, Rachel King & Toby Sprakes, Emma Newcomb, Zaynab Jogi, and the World's Highest Obstacle Course Team
For many people, summiting Kilimanjaro is enough of a challenge, but for this team of adventurers only an obstacle course race in the crater would do!
Bob and Cheyenne took on the challenge after months of remote training in the states overseen by James, while Rachel & Toby, Emma and Zaynab used our at home altitude systems to prep for the double world record attempt. Well done all!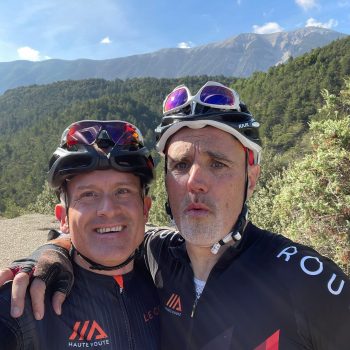 Nigel Yeo, Maggie Yeo, Alex Hatfield & Stu Phillips – Haute Route Ventoux
Colleagues & friends (and rivals on the bike!).
Nige and Stu (left) tackled the Haute Route Ventoux, which involved a gruelling 3 stages over the course of the weekend.
You'll find Nige tackling the HypoxicHIIT sessions in the chamber most mornings, getting the altitude boost to power him up the mountain.
Stu rented our at home generator in the build up, and employed our cycling specialist Nick Hart to help close the gap to Nige, and to great effect!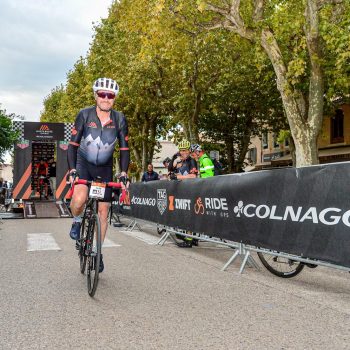 Stu saw PB's galore while riding, including a 20-min, 60-min, and 90-min all time power record on the mountain, having reaped the rewards that altitude training can offer!
Alex (left), another coached by Nick this year, smashed the weekend this time around having dropped out late into the last stage back in 2019, setting new PBs on the bike and ready to go for more!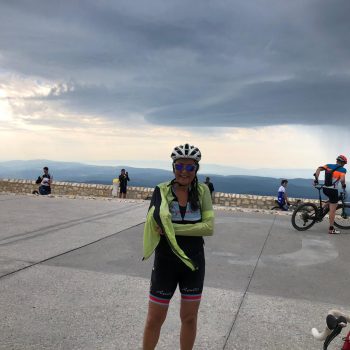 Shout out to Maggie (left), who also took on the third day TT with great success after a tough training block.
Maggie is a regular in the HypoxicHIIT sessions and on the POD on those rest days!
Well done to all, Alex, Stu, Nige and Maggie for a great weekends riding!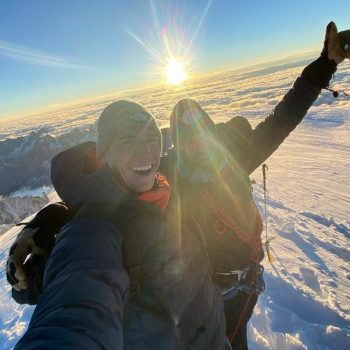 Dan Serfontein (pictured) & Ollie Phillips – Mont Blanc
Two months of hard yards in the chamber and on the POD saw Dan and Ollie head to Mont Blanc ready to tackle Mont Blanc.
Acclimatisation and fitness are key on a short but physically demanding climb, and they both knocked it out of the park.
Glorious sunshine on the summit! Well done Dan & Ollie, great work!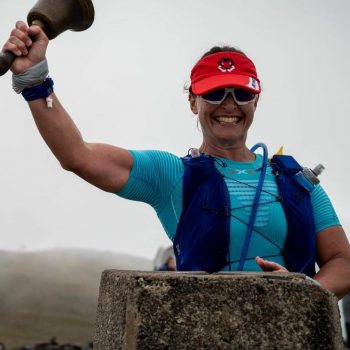 Toosie Bawden – Grand Tour of Skiddaw (3rd lady!)
Toosie has been a regular altituder, tackling marathons and ultras around the world, and reaping the benefits of the hard miles in the chamber set by our running specialist James via our coaching programmes.
The effort was rewarded with a podium finish, and a week in Scotland to celebrate!
Well done Toosie, a great achievement!
What a round up! We can't wait to see more and more of you taking on your goals and challenges over the last few months of the year, and into 2022 as well!
If you are interested in finding out how altitude training can help you smash your 2021 and 2022 goals, just get in touch below for more info!