After a long period of uncertainty and many race & event cancellations, lots of us are starting to put together big goals for 2022. Whether it's smashing a PB, or pushing yourself further than ever before, 2022 is certainly going to be a year where many of us look to cash in on some lockdown training, or get back amongst it as life returns to normal. But setting your sights on new challenges often requires us to look at training differently. After all, if the training you're already doing is sufficient for your new goals, you'd have already achieved them, right? So with that in mind, we thought we'd give you four New Years Resolutions for endurance athletes and mountaineers to train more effectively and hit their targets in 2022.
1 – Set better goals
Goal setting is great. At its heart, goal setting is a motivational tool, with our goals helping drive our actions towards achieving them. All athletes are likely to use goals at some point, whether that means aiming for gold at the Olympics or cycling 100 km for the first time. However we are often focussed on final outcome goals, such as climbing a mountain or breaking 4 hours for the marathon, rather than the processes which will see us achieve these goals. When setting your own goals, it's undoubtedly important to have your final outcome in mind, but what about the smaller goals to keep you honest with your training and to check your progress along the way? And going one step further than that, what about any particular goals in training that you can set to check your progress en route to your interim goals.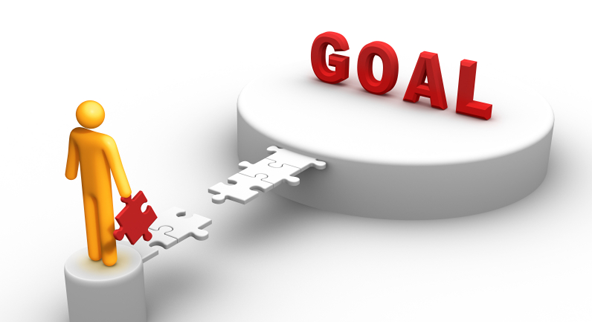 Using this time of year to set short and long term goals for both training and outcomes, can make all the difference to keep your training on track. A goal setting session with one our Performance Specialists can be a great place to start if you're in need of a guiding hand.
2 – Strength train
Yeah yeah, you've heard it before, but that's because it's true. Endurance athletes need to do some strength training. For me, strength training has two main benefits: injury reduction and improved performance. If that doesn't sound good to you then feel free not to do any strength training, but for the rest of us, strength training can be the missing link in your performance. It's worth introducing strength work gradually so as not to do too much too soon, and it's important to actually plan your strength training like you would your other training (so many of us are guilty of stepping into a gym without a plan and ending up not really doing anything productive at all!). A good program will ease you in gradually, fit in with your other training sessions, and be periodised around your goals and season to bring to you to peak condition just when you need it.
It can be very hard to know where to start with strength training, so working 1-2-1 with a trainer while you get to grips with the basics is a very good investment of time and money.
3 – Test your performance
Testing day can strike fear into the heart of many an athlete, but it is one of the most important days in the training cycle. Having an honest, objective understanding of your current levels of performance can enable you to train smarter to achieve your goals. A good test, like our lactate threshold test, will help identify your strengths and weakness as related to your outcome goal so that you can take steps to address areas for improvement.
Crucially, testing will also give you training zones. Each and every workout you do should have some objective behind it, whether that be aerobic endurance, or building your lactate threshold or VO2max, and each objective can be targeted by training at specific intensities. Knowing what those intensities are for you means you can be sure you are training at exactly the right level to achieve the goal of your training session, helping you train smarter, not just harder. Regular re-testing up to every 6 weeks can keep your training zones up to date, and give a good indicator of your progress, as well as identifying new areas for development as your training progresses.
4 – Work with a coach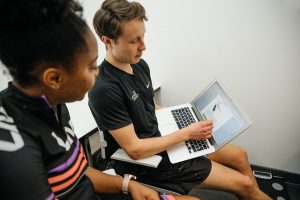 When the tap leaks and it needs fixing you call a plumber. When it comes to the tax return you speak with an accountant. When you want to buy a house you consult an estate agent. That's because they are experts in their respective fields. Why then, when it comes to training, are we so hesitant to work with a coach to get the most from training. Gone are the days where coaching was the preserve of the elite. Now, with a range of services from bespoke 1-2-1 plans through to training plans for your specific event, coaching truly is for everyone training at every level. At The Altitude Centre for example, our coaches have worked with athletes from Olympic marathoners through to those looking to complete for the first time, because if you're serious about your training, it doesn't matter what level you are at, you can benefit from structure and expertise. While you can go it alone and learn from online forums and trial and error, why not learn from a qualified coach and their years of accumulated experience. A good coach will take you through the testing process to set your training zones, help develop your short and long term goals, with training and outcome objectives considered, and help you peak at the right time. For many, even a one-off training consultation to bounce some ideas around and put things straight in your own mind can be of value to set you off on the right path.
So whatever you objectives have planned for 2022, our new years resolutions are there for you to draw inspiration from and help get you on the right track to achieving them! To speak with one of the team and discuss how you can take your performance to new heights this new year, get in touch below!