It is big news in the rugby world that Alun Wyn Jones is set to rejoin The British and Irish Lions in South Africa, following what was thought to be a tour ending injury sustained against Japan last month. The 35 yr old lock was set to captain the tour before a dislocated shoulder ruled him out of the series. Now, just under three weeks on, it has been announced that Jones will be back to join his fourth successive Lions tour- a feat which is on it's own quite remarkable.
View this post on Instagram
Speaking about Jones' return, Head Coach Warren Gatland said "It'll come as no surprise to anyone who knows Alun Wyn that since injuring his shoulder against Japan, he's done everything he can to get himself back." For the welshman, everything he can included significant work done training at altitude using The Altitude Centre's portable hypoxic generators.
Jones is no stranger to altitude training, having used The Altitude Centre's hypoxic generators extensively in camp with both Wales and the Lions under the watchful eye of Bobby Stridgeon, but it was perhaps a new context using hypoxic training to accelerate rehab and maintain, and even improve, fitness during injury.
We've written before about the scientific basis for and application of altitude in rehab, but it can be thought of as a three stage process.
1. Accelerate healing and mitigate deconditioning
In the initial injury phase, there is likely to be a period of deloading during which training is not possible while we wait for the injury to heal. Research shows that even passive exposure to altitude, for example using the POD or sleeping at altitude, can elicit increases in human growth hormone, improves the viability and migration of stem cells, upregulates the production of new blood vessels and increases blood flow through those new blood vessels so that the supply of healing hormones and nutrients to the site of injury is upregulated. There is also very strong evidence to show that exposure to hypoxia can accelerate the formation of dense woven bone following fracture. While these responses to passive altitude exposure are hugely beneficial to accelerate the healing of an injury, they can also play an important role in reducing the loss of fitness experienced during an injury, even while normal training is not possible.
2. Light rehab work
Anyone who has been injured knows the painstaking rehab work that has to be put in. While every injury is individual, bodyweight exercises, resistance bands, and light cardio form the basis of most early stage rehab programs. Research shows that conducting light resistance work at altitude elicits significantly greater increases in muscle strength and size than lifting the same weight at sea level due to a greater release of growth hormone and production of lactate during lifting. In fact, lifting just 20% of 1RM increased muscle strength and size in 5 weeks in already well trained athletes. The same goes for cardio. When rehabbing, we are often forced to work to lower intensities (power or pace) than when fully fit. As such, it's important to get the most internal load (heart rate response, lactate accumulation etc) for such a low workload. Enter altitude. Research shows that training at lower intensities at altitude brings about a higher heart rate and lactate accumulation than training at higher intensity at sea level, and across time is associated with greater improvements in markers of oxidative capacity and important fitness parameters like VO2max.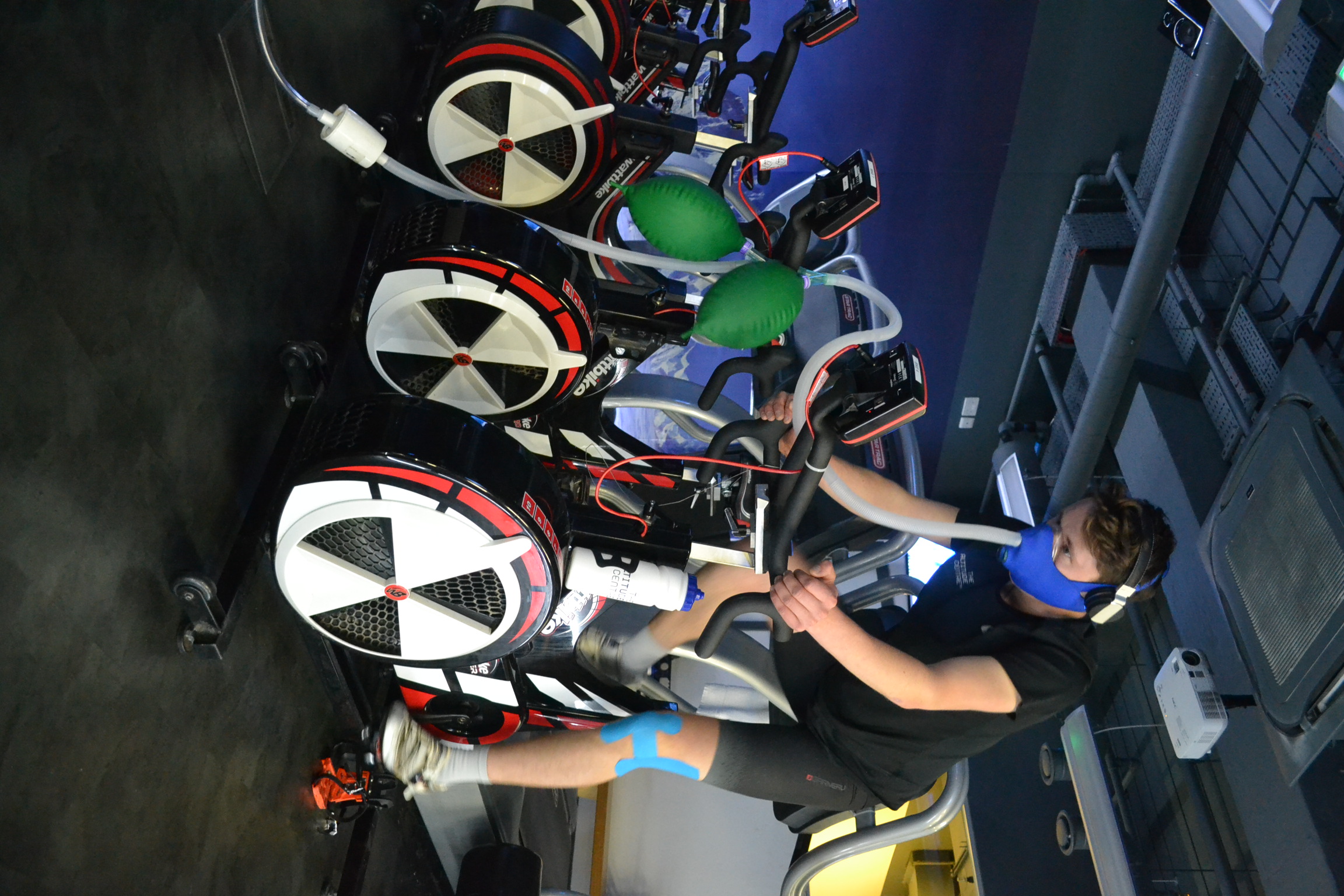 3. Return to play
As rehab progresses, thoughts turn to getting match fit as quickly as possible. The demands of sport, and even more so at the elite end, are such that high levels of fitness are essential before a return to competition. But how do you get back to a level of fitness that took months, if not years, to build up to? You guessed it, altitude. The research shows that resistance training at altitude increases muscle mass and strength twice as quickly as doing the same training at sea level. In fact participants in one particular study saw improvements in just three weeks of training at altitude that took six weeks to hit with sea level training. From a cardio point of view, repeat sprint training in hypoxia has been shown to increase peak and mean power output across repeated sprints by 10% in just 4 sessions in elite rugby players, showing again how incorporating altitude into a return to play protocol can sky rocket the rate at which athletes are ready to play again. For Jones and the rest of the lions, including extensive time at altitude during rehab will have the added benefit of kickstarting the all important acclimatisation for the second and third tests which will be played at Johannesburg at 1750m.
This tried and tested process of course varies by injury, but is a useful framework for the inclusion of altitude in rehab to ultimately accelerate the return to elite level competition. While this is undoubtedly a tool that is being used by elite athletes, it is by no means limited to the elite. Our Performance Specialists have worked with countless athletes at all levels and across a range of team, racket and endurance sports, implement altitude training in their rehab, wherever they are in their individual process. You can contact us below for further information.
References:
Davydov A.L Starkova N.T., Koroleva A. V., Ehrenburg I. V., Tkarohouk E.N.(2002). Effect of interval hypoxia on  growth hormone secretion. Hypoxia Medical J, 1-2.
Kon, M., Ikeda, T., Homma, T., Akimoto, T., Suzuki, Y., & Kawahara, T. (2010). Effects of acute hypoxia on
metabolic and hormonal responses to resistance exercise. Med Sci Sports Exerc, 42(7), 1279–89.
Kon, M., Ohiwa, N., Honda, A., Matsubayashi, T., Ikeda, T., Akimoto, T., & Russell, A. P. (2014). Effects of
systemic hypoxia on human muscular adaptations to resistance exercise training. Physiol Rep, 2(6),
pii:e12033.
Manimmanakorn, A., Hamlin, M. J., Ross, J. J., Taylor, R., & Manimmanakorn, N. (2013) Effects of low-load resistance training combined with blood flow restriction or hypoxia on muscle function and performance in netball athletes. J Sci Med Sport, 16(4), 337–342.
Vogt, M., Puntschart, A., Geiser, J., Zuleger, C., Billeter, R., & Hoppeler, H. (2001). Molecular adaptations in human skeletal muscle to endurance training under simulated hypoxic conditions. Journal of applied physiology (Bethesda, Md. : 1985), 91(1), 173–182. https://doi.org/10.1152/jappl.2001.91.1.173